How to Tow a Trailer Up and Down Hills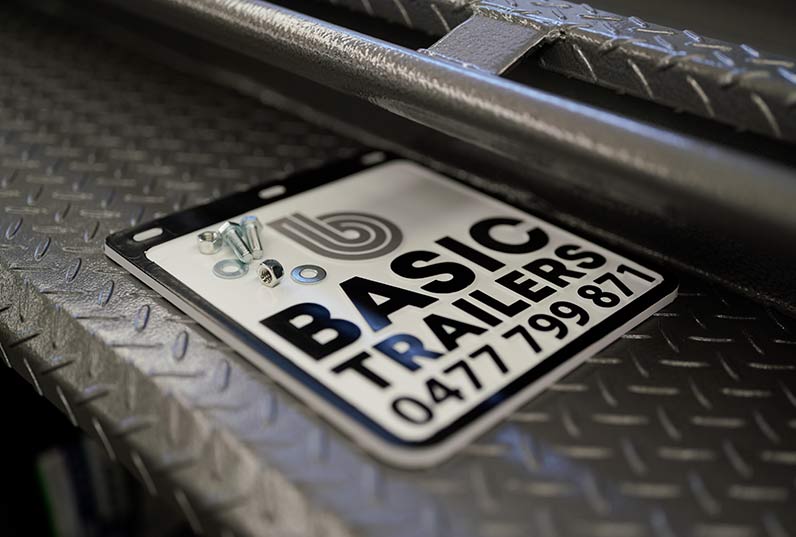 Although towing a trailer is generally a straightforward experience, there are some conditions where extra care is required in order to be able to tow safely. One of these is when you are towing loads up and down hills or steep inclines.
This is because a trailer adds both significant length and weight to your vehicle, and this naturally affects handling and so needs to be accounted for in your driving approach.
Loading a trailer safely
Whenever you are towing, regardless of the load or terrain, you should take care to ensure that your trailer is loaded safely and in a way that gives you the best on-road performance. However, this is especially important when you know you are going to be towing on a steep incline.
The reason for this is that on an incline your load can shift if it is not packed properly, meaning that the weight becomes poorly distributed and making your trailer more difficult and hazardous to handle and tow.
Tips for Towing a Trailer Downhill
It is important that at the beginning of a steep incline, you are in a lower gear than you would normally use so as to prevent the vehicle from gathering too much speed, as this can lead to trailer sway and a loss of control.
You should also ensure that you are travelling at an appropriate speed before you begin any descent, rather than attempting to slow down once you are on the way down — if necessary, drop to a slower speed than required speed at the outset, so that if you gather some speed while going downhill, you will do so at a rate that means you will still be in control.
Choosing the correct driving gear will also mean that you don't need to constantly ride the brakes, which can cause overheating and make them less effective, especially with the extra weight of a trailer behind. When you do need to brake, do so gradually and as gently as possible, rather than applying the brakes suddenly, as this can make your vehicle and trailer difficult to control.
Where possible, if there is a lane dedicated to vehicles travelling in low gear (such as on the South Eastern Freeway into Adelaide), you should use this when towing.
How to Tow a Trailer Uphill
As when towing downhill, selecting a lower gear before you begin climbing is essential to towing a trailer uphill safely. This ensures that your vehicle engine is not at risk of stalling or overheating, while also maximising performance and fuel consumption. In extreme cases, you might need to turn off the air conditioning to improve performance.
You should also always ensure that you are driving in the leftmost lane, and are aware of the traffic conditions around you (particularly vehicles aiming to overtake).
Why a high quality trailer improves towing safety
One of the most important factors in being able to tow on hills safely is ensuring that your trailer is safe, reliable and in a roadworthy condition. At Basic Trailers, we specialise in designing and manufacturing trailers in Adelaide from 100% Australian steel and which are fabricated to the highest possible standards.
Call Sam on 0477 799 871, email us, or visit our Adelaide trailer workshop in Pooraka to learn more about our locally-made trailers and what makes them the strongest, safest and most secure trailers around, ideal for towing in any conditions.