Get the Right Trailer Suspension for a Smoother Ride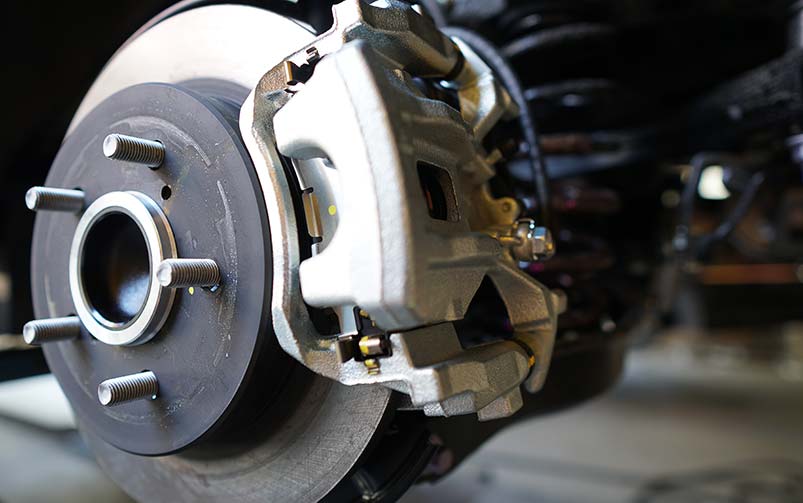 At Basic Trailers, we can incorporate a variety of different suspension types when we build a trailer. Ultimately, the type of trailer suspension that you opt for will depend on the size and ATM of the trailer you tow, the driving conditions you experience, and the weight of the loads you are carrying.
As standard, all of our trailers are fitted with 7 leaf eye slipper springs. This is a suitable set up for any type of trailer with an ATM of up to 1,990 kg, including our single axle box trailers and cage trailers, as well as our tandem car trailers, tipper trailers, flat top trailers and stock crate trailers.
However, if you need to tow heavier loads, if you're required to tow in difficult conditions, or you are just looking for a way of creating a smoother ride, then you might want to consider upgrading your trailer suspension.
Slipper spring trailer suspension
Our trailers are fitted with 7 leaf eye slipper springs as standard. These springs feature an eye at one end, and open leaves at the other. These form a tail which are inserted into a hanger that is welded to the trailer chassis.
Slipper springs provide an effective and durable suspension system, and are suitable for both single axle and tandem axle trailers with an ATM up to 1,990 kg.
Eye to eye trailer suspension
All of our single axle trailers (including 6x4, 7x4, 7x5, 8x4 and 8x5) can be upgraded to feature eye to eye suspension (also known as shackle suspension).
The springs have leaf configurations at each end, with a bush placed into the coiled eye. The front of the spring is held in place by a hanger, while the rear coil is able to swing on shackle bolts.
Rocker roller trailer suspension
You can upgrade any of our tandem axle trailers to feature rocker roller suspension. This includes our tipper trailers, car trailers, stock crate trailers and flat top trailers, and is suitable for trailer upgrades up to 3,500 kg ATM.
Rocker roller trailer suspension is a full load sharing system that makes it ideal for towing heavier loads. The set up is a variation on a standard rocker assembly, as two of the bolted connections are replaced with roller bearings, which are less rigid and thus able to absorb impact more effectively. This construction also leads to longer operating life and less maintenance is required.
As it is more forgiving than other types of suspension set up, rocker roller trailer suspension gives you a very stable towing experience in a range of terrains and conditions.
Find out more about trailer suspension
If you are considering buying a trailer in Adelaide and want to know more about choosing the right trailer suspension to meet your needs, then talk to Basic Trailers first. Call Sam on 0477 799 871 or email us, and we will be happy to guide you through our range of trailer suspension options.