How to Stop Your Trailer Being Stolen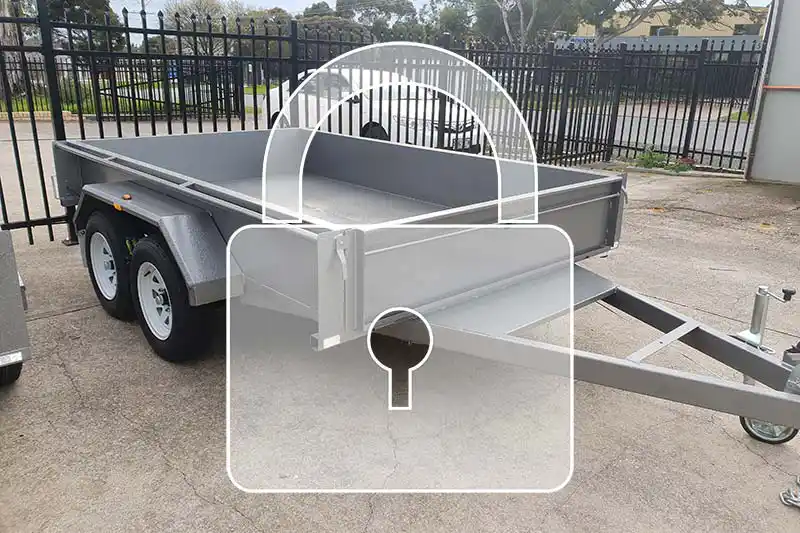 It is estimated that around 60,000 trailers in Australia are stolen every year . That should be a big enough number to make sure that anyone who owns a trailer in Adelaide is on their guard. However, there are some steps you can take that will help to prevent you from adding to the crime statistics.
Don't leave your trailer out in the open
One of the simplest and most straightforward ways to prevent your trailer from being stolen is, whenever possible, to ensure that it's in a secure and locked location when not in use, like in a shed or behind a roller door. At the very least, it should be out of sight i.e., not in the front yard, at your workplace, in a car park, etc. Trailers are very often stolen by opportunists, and so keeping your trailer hidden from view will remove the temptation.
Commercial storage facilities can also be an option, but although they are generally very secure, they can be expensive (especially as a permanent solution), and the location may not be very convenient, particularly if you are using your trailer fairly regularly.
Coupling locks and hitch locks are effective
As an additional layer of security, or when the above options aren't possible, there are a number of different devices around that will help to deter thieves and keep your car trailer or 6x4 trailer safe. Coupling locks are very straightforward and quick to attach, and can be used on just about any size or sort of trailer. And as they can also be used when your trailer is attached to your vehicle (if you have to be parked up overnight, for instance), coupling locks provide a versatile security solution suitable both when you're at home and on the road. A hitch pin lock, which also operates on the same principle, is a popular alternative.
Both of these security devices also have the advantage of being fairly compact, so they are easy to carry with you in your vehicle at all times.
Wheel clamps are a powerful deterrent
Another popular option that can be used to protect a car trailer or box trailer in Adelaide is a wheel clamp. There are a wide variety of these on the market, in a range of sizes, and so a wheel clamp is a relatively cost-effective means of providing extra security, whether it's for a tradesman's trailer, cargo trailer or your tipper trailer. If you want to double up, there are combination packs available that feature both a wheel clamp and a trailer hitch lock.
The benefit of a wheel clamp is that they are not only fairly heavy duty and hard to remove, but they also act as a powerful visual deterrent. The opportunistic thief is unlikely to be tempted to try and steal your 7x5 trailer when there is a heavy duty wheel clamp in the way, unless they just happen to have some serious tools with them!
Failing all of this, a simple chain, combined with a padlock and a sturdy fence or tree may also do the job, although in this scenario your trailer will still be vulnerable to the actions of a determined a thief with a pair of bolt cutters.
Why not try a trailer tracker?
Some of our customers have fitted GPS trackers to their trailers. There are models on the market today that are designed especially for trailers (as well as caravans and horse floats), and which are capable of running for several years on a single battery. Should your trailer get stolen, you can track its location on your phone, tablet or PC via an app, which can greatly speed up the recovery time.
What next?
If you want more tips on how to keep a trailer safe, or any advice about buying a trailer in Adelaide, get in touch with Sam at Basic Trailers on 0477 799 871. As one of the best trailer manufacturers in South Australia, we're sure to be able to help.