WHY CHOOSE US?
Why Basic Trailers is the leading trailer manufacturer in Adelaide
Our aim at Basic Trailers is to provide high quality workmanship, great value for money, and first-rate customer support. We think that we produce trailers South Australia can be proud of, all made from Australian steel and manufactured right here in our workshop at Pooraka.
We don't import trailers from overseas; we rely instead on local materials and our team of experienced craftsmen to produce a range of trailers for sale in Adelaide that we are confident will meet your needs and exceed your expectations. Get in touch with us to find out more about how Basic Trailers produces the quality trailers Adelaide wants and needs.
Our production methods, plus the fact our trailers are made here in SA, mean that we will usually have the trailer you are looking for in stock and ready to go. Theres's no costly downtime for tradies and contractors while you wait for a trailer that meets your specs, and no inconvenience for homeowners who need a trailer for an urgent house move or a clear out of the garden.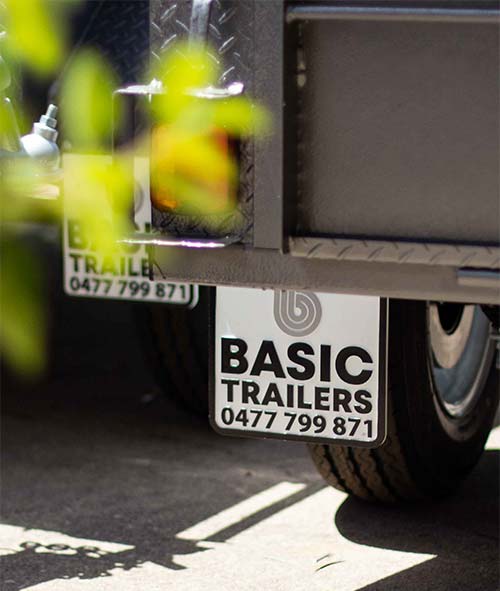 OUR STORY
Basic Trailers opened its Adelaide trailer workshop at Pooraka in 2018 and is a proud family owned and operated business.
After more than 15 years in the transport manufacturing industry, Sam recognised that there was a need for a trailer builder in Adelaide who could not only produce high quality trailers made from Australian steel, but who could also supply tradesmen, contractors and others with the trailer they needed on the spot without lengthy waiting times (sometimes up to 8 weeks!).
That's why Basic Trailers has our complete range of locally-made trailers available directly from our workshop, so when you buy an Adelaide trailer from us, you can take it away there and then and get straight on with the job.
We also wanted to provide Adelaide trailers for sale that are made here, rather than trailers that are imported from China or elsewhere and which are simply not of sufficient quality. Our team of highly skilled welders and fabricators ensure that every trailer we produce meets the exacting standards required in Australia, while at the same time offering exceptional value for money.
WE DO THE BASICS RIGHT
At Basic Trailers, our emphasis is always on quality — whether it be our workmanship, the materials we use, or the levels of service we provide.
We are proud to produce a range of high quality Adelaide trailers in a variety of sizes, styles and axle configurations, and which are designed to be both flexible in their use and durable in any type of working conditions.
When you buy a trailer in Adelaide from Basic Trailers, you can select from an extensive range of styles and sizes, including:
WHY CHOOSE BASIC TRAILERS?
Heavy duty trailers suitable for a range of applications
High quality LED lights and jockey wheels as standard on all trailers
Disc rotors with mechanical callipers as standard on all trailers
On-the-spot registration so you're ready to go straight away
A range of upgrades available on request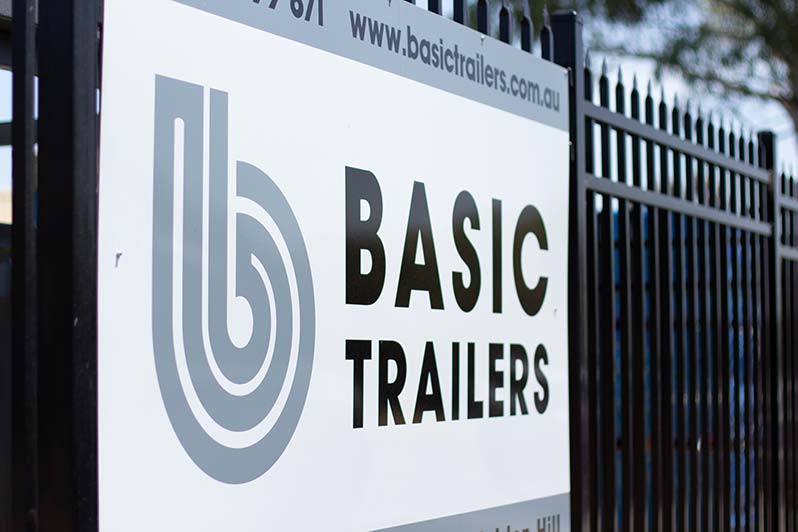 Basic Trailers has a full range of Adelaide trailers for sale in stock and available to tow away at our Pooraka Workshop. Call us or pay us a visit to see our range of 100% Australian made trailers for yourself. We can arrange registration for you on the spot so that you can tow your new trailer away with you without delay.