Learning How to Tow A Trailer Safely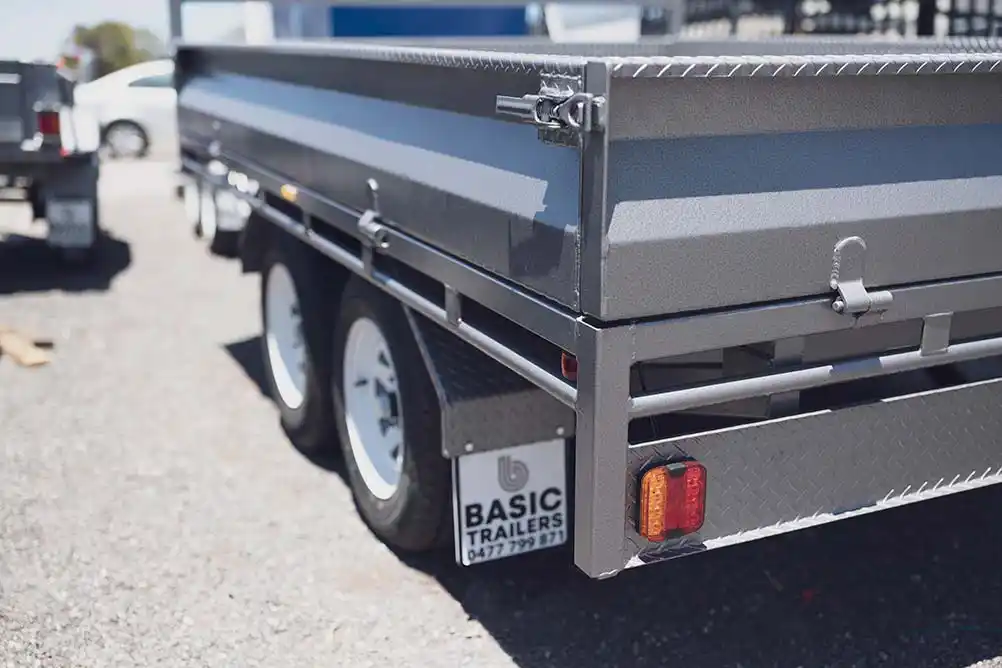 For many people, towing a trailer is not something they have to think about too much. If you're a tradie, work in building or construction, or are involved in the transport or delivery industries, your trailer will be a regular part of your working life, and so you will likely have plenty of experience and expertise.
However, if you're a relatively new driver or have simply never towed a trailer before, then the prospect of doing so for the first time might be somewhat daunting. While overall it is a fairly straightforward process, there are some important factors you need to take into consideration when you tow any type of trailer.
Therefore, if you're a bit hesitant about towing a box trailer, cage trailer, car trailer or tipper trailer, then you might want to consider undertaking some training or gaining formal certification.
Training courses for towing trailers
The RAA in South Australia provides courses for both new and experienced drivers on how to tow a trailer safely. The training program runs for 90 minutes and covers a range of topics, including:
• How to hitch your trailer safely
• Safe driving when towing
• The legal requirements for towing in South Australia
This program is probably best suited to people who will only need to tow a trailer occasionally, although it could also be a useful refresher for experienced drivers who haven't towed a trailer in a while. Both RAA members and non-members can undertake the program.
Australian qualifications and standards for towing trailers
For tradies, builders, landscape gardeners, farmers and others whose work involves towing a trailer regularly, there are Australian national standards in place that cover a variety of elements relating to the safe towing of trailers.
Tow a Recreational Vehicle Safely (MSMRVG201)
National Standard MSMRVG20, entitled Tow A Recreational Vehicle Safely, covers the towing of trailers, caravans, boat trailers and horse floats. The training encompasses both theory and practice, with the course components including:
• Understanding and assessing safe towing weights for trailers
• Preparing a trailer for safe towing (including hitching and unhitching a trailer)
• Safely towing a trailer on open roads
• Safe towing of trailers on worksites (including how to reverse and manoeuvre a trailer safely)
Drive and Manoeuvre Trailers (AURTGA001)
Drive and Manoeuvre Trailers (AURTGA001) is a comprehensive training program that encompasses every aspect of towing a trailer for work or recreation, with the requirement that anyone undertaking the course is, at the conclusion, able to drive and manoeuvre both a single axle and a tandem axle trailer on a road with curves.
The components covered in the program include:
• Safe towing weights (including understanding ATM and GTM)
• Loading a trailer safely
• Coupling and decoupling a trailer
• Safe speeds for towing
• How to brake safely when towing
• Safe trailer reversing and manoeuvring
• Avoiding trailer sway when towing
• Driving pivot and non-pivot trailers
Talk to Basic Trailers about anything to do with trailers
At Basic Trailers, we're industry leaders in the design and manufacture of all types of trailers, and are always happy share our expert knowledge on towing, loading and maintaining trailers.
Call Sam on 0477 799 871 or email info@basictrailers.com.au and we will be happy to help you find out more about towing a trailer safely.