We Make it Easy to Finance Buying a New Trailer in Adelaide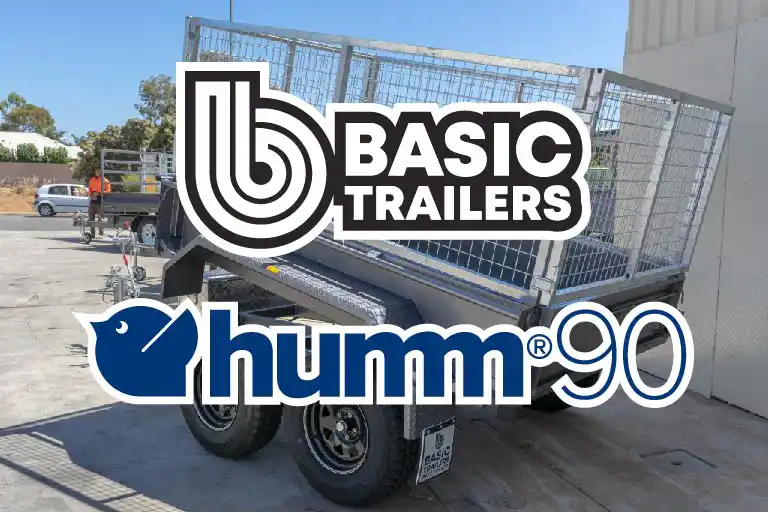 At Basic Trailers, we are committed to the highest standards of customer services, and making life as easy as possible for busy tradies, builders, gardeners and anyone else who wants to buy a new trailer in Adelaide.
Buy a new trailer with TrailerPay
Basic Trailers is part of the TrailerPay network, and this gives you the opportunity to buy a brand new trailer on a finance plan and tow it away the same day.
Trailer Pay is a payment plan that requires a minimal deposit, followed by weekly repayments over a set period of time. The overall cost of your new trailer will determine the size of the deposit and weekly repayments that will be required (terms and conditions apply).
A significant benefit of using Trailer Pay is that everything can be sorted out on the spot when you visit our Pooraka workshop and select your new trailer. There is no lengthy approval period, no unnecessary delay, and so you can pick up your new trailer and tow it away the same day, avoiding any costly or inconvenient downtime.
Buy a new trailer with Humm90
Humm90 offers interest free financing plans when you need to buy a new Adelaide trailer. You get flexibility, fast approval and no monthly fees, and can use Humm90 to finance any of the trailers in our range.
For busy tradies, builders, electricians or gardeners, a benefit of using Humm90 is that the approvals process is quick and straightforward, so you don't waste time hanging abut waiting to get the nod.
With a Humm90 Mastercard, no establishment fee and no deposit is required. Repayments can be spread over 6, 12, 24, 36, 48 or 60 months, so you can choose the terms that work best for you and your business. An annual $99 fee is the only charge you have to pay.
In order to apply, you need to be 18+ years of age and earn more than $25,000 per year. You will also need to have access to online banking, a valid email address, a smartphone and be in possession of an Australian drivers licence or passport.
Registering a trailer in South Australia
As well as supporting you to organise the finance to buy a new trailer, we can also take care of the registration for you on the spot so you can get down to work straight away.
We have our own make code in the DPTI's Transport Regulation User Management Processing System (TRUMPS), so you don't have to undergo a time consuming pre-registration identity inspection by the Department of Planning, Transport and Infrastructure (DPTI) or SAPOL.
You can choose to register your new trailer for a period of 3 or 12 months, and your registration documents are available instantly so you can get on the road straight away.
Making it easy to get the new trailers Adelaide needs
If you are looking to finance the purchase of a new Adelaide trailer using TrailerPay or Humm90, we can help you find an option that works for you. In addition, we can register your new trailer on the spot, so there is no delay in towing your trailer away.
To find out more, drop by our Pooraka workshop, call Sam at Basic Trailers on 0477 799 871, or get in touch with us via email.