Buying and Registering a Trailer in South Australia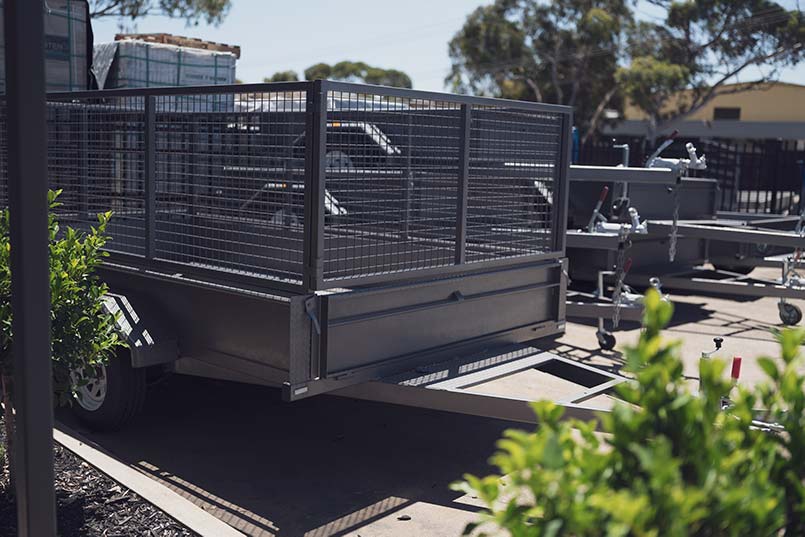 Registering a new trailer in South Australia
One of the many advantages of buying a trailer in Adelaide from Basic Trailers is that we are able to take care of the registration for you on the spot. This means your trailer is available to tow away from our workshop in Pooraka on the day you purchase it.
This is because Basic Trailers has what it known as our own make code in the DPTI's Transport Regulation User Management Processing System (TRUMPS), the state's registration and licensing database.
This means that we have our own unique identifier, and so when we register a new trailer for you, the TRUMPS system automatically has a record of the make and the other information required for the registration documents.
The advantage to our customers is that your new trailer is registered from the moment this process is completed, so it can be towed on the road legally from that time forward. You are therefore able to save time and avoid the inconvenience of your trailer having to undergo a pre-registration identity inspection by the Department of Planning, Transport and Infrastructure (DPTI) or SAPOL.
When you buy a trailer in Adelaide from Basic Trailers, whether it's a tandem trailer, single axle trailer, car trailer, caged trailer or tipper trailer, we can provide you with on-the-spot registration for a period of 3 or 12 months.
Re-registering your South Australian trailer
When the time comes to re-register your trailer, you will be sent a reminder and a new Registration Details Certificate from the DPTI. You need to remember that in SA you are not issued with a registration label, so you need to keep an eye out for this reminder that will come in the post.
As with the initial registration period, you have the option to renew your trailer registration for a period of 3 or 12 months. There are a number of payment methods available for re-registering a trailer, including direct debit, over the phone, by mail, at a post office, or at a Service SA customer service centre. Perhaps the easiest method is via the EzyReg app, which is available to download for free for smartphones and tablets.
Do you need a special licence to tow a trailer in South Australia?
There is no requirement to have a special licence to tow a trailer in South Australia, including a car trailer, caravan, boat trailer or horse float, provided the Aggregate Trailer Mass (ATM) is no more than 4.5 tonnes. This applies to learner drivers and probationary drivers as well.
What is the speed limit when towing a trailer in South Australia?
The speed limit when towing a trailer on South Australian roads is the same as for all other traffic i.e., there are no separate speed limits when you are towing a trailer.
However, take note of the specific regulations before traveling interstate, as each jurisdiction has its own laws with regard to towing speed limits.
Any other questions?
If you have any other questions about buying a trailer in SA, or the trailer registration process, check out our FAQ page, as this is a source of much useful information. If you can't find the answer there, please don't hesitate to call Sam on 0477 799 871 or send us your questions via email. We're always happy to help!