Why do our customers say we make the best trailers in Adelaide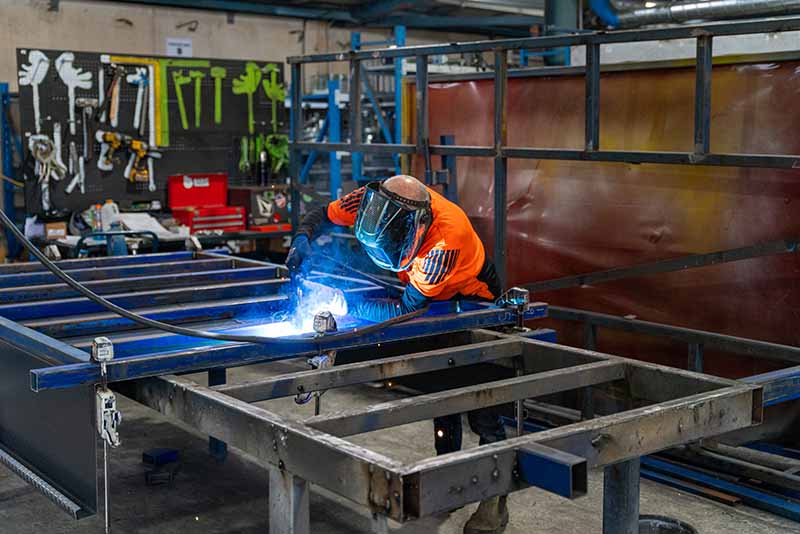 We pride ourselves on the positive relationships we have with our customers, and thrive on the feedback they give us. That's why we are so active on social media, including Facebook and Instagram, as this is a great way of engaging with both new and existing customers and hearing more about what we're doing right (and sometimes what we're doing wrong!).
Whether it's in person, on the phone or online, our customers regularly tell us that we design and manufacture the types of trailers Adelaide wants, and that we give them the levels of support and service they expect when buying a new trailer.
Here are just some of the key areas where our customers say Basic Trailers delivers:
High Quality Workmanship
Whether it's a single axle box trailer, a tandem axle tipper trailer, or a special heavy duty trailer, it is the quality of our workmanship that makes our trailers so popular. We are all about reliability, durability and value for money, and in our trailers Adelaide gets all of these qualities and more.
We undertake the full design and manufacturing process in our own premises at Pooraka, and are always conscious of the need to build trailers that can withstand the most demanding Australian conditions, whether on the road or on site. Our experienced team of welders and fabricators are highly skilled when it comes to producing the toughest trailers around, and our customers regularly report back to us that ours is the strongest, most rugged trailer they've ever owned.
Value for Money Trailers
Now more than ever, Adelaide tradies, builders, gardeners and landscapers need to operate as efficiently and cost effectively as possible. This means getting the best value possible from any investments in equipment, and this is an area where our customers constantly tell us we deliver for them.
Key reasons that our trailers are such good value is because we use 100% Australian steel in the construction, utilise parts and components from local suppliers, and undertake all of the design and manufacturing in our own workshop. Our streamlined manufacturing processes also mean that we can keep our overheads to a minimum, and we pass these savings on to you. Plus, for extra peace of mind that you are getting value for your investment, all our trailers come with a 12 month warranty.
Trailers to Suit Your Needs
Our customers include people who use their trailers every day for work, as well as occasional users who only need to tow a trailer every now and then. No matter which category our customers fall into, however, one of the things we have found over the years is that when someone needs a trailer, they often need it straight away — today, not in a week or two.
That's why we always have an extensive range of our trailers in stock at our Pooraka workshop at any time and ready to tow straight away — this means you aren't kept waiting and can get straight down to work. To make things even easier, we can arrange finance for you through Trailer Pay, and register your new trailer on the spot so that you are fully covered the moment you drive your trailer off the premises.
Outstanding Customer Service
It's thanks to our customers that we have managed to grow so quickly, which is why we always do all we can to provide the best support and service possible. And we are happy to say that we seem to be performing pretty well in this area, with lots of positive comments coming in from the many satisfied customers we have been able to help.
If you need to know more about any of the trailers in our range, or just want some more info about trailers in general, we are always happy to help. You can get in touch with us via social media, online, on the phone or in person, and a member of the Basic Trailers will be on hand to answer all your questions. You can also drop by at any time to see our trailers being built for yourself, and meet Sam and the rest of the highly experienced Basic Trailers team.