Why We Use Self-Etching Primer on Our Adelaide Trailers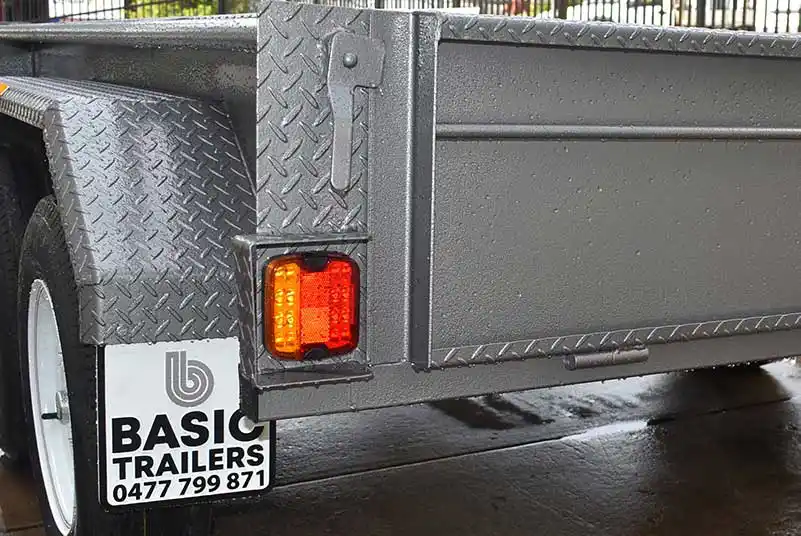 We pride ourselves on manufacturing Adelaide trailers for sale that are robust, durable and low-maintenance. This is why we use self-etching primer on all of our trailers, before painting them in an industrial dark grey enamel.
Self etching primer both etches and primes in one coat, and we use it to prepare the steel surfaces on our trailer chassis and other parts so that the paint gains maximum adherence. In turn, a paint coat that is properly applied and is able to adhere strongly to the surface of the steel means that the trailer body, drawbar, and checker plate floor are all better protected against rusting and other forms of degradation.
What is self-etching primer?
Self-etching primer is made from a combination of zinc and phosphoric acid, and when it is applied the acid etches into the surface of the steel and then the zinc rises, which produces a profiled, as opposed to an entirely smooth, surface.
This is important because a profiled steel surface has minute peaks and valleys, and this sort or surface is far more conducive to the effective application of a paint layer. Paint will adhere better to steel — and ultimately provide more comprehensive rust protection — when it has these tiny valleys to fill and peaks to cover, rather than when it is applied to a completely smooth surface without any profile.
For us, therefore, using self-etching primer prior to painting is essential, and is just one of the many ways in which our care and attention to detail leads to longer operating life and less remedial repair work. For you, it contributes significantly to the overall value for money and cost-effectiveness you get when buying a trailer in Adelaide from Basic Trailers.
It has to be said that a lot of other trailer manufacturers in Adelaide don't use a self-etching primer before painting so as to provide more protection against rust. They will use only a standard primer (if a primer is used at all), which means that the steel surfaces are not sufficiently well prepared, which increases the chance of the paint layer failing. This, unfortunately, means that there is a greater chance of your trailer succumbing to rusting further down the track.
Get in touch with us for high quality trailers made in Adelaide
If you want to find out more about what makes our trailers so strong and durable, feel free to call Sam on 0477 799 871 to find out more about our manufacturing process. You're also welcome to visit our workshop in Holden Hill and see our Adelaide trailers being made at first hand.