Unlocking the Perfect Trailer: Tailored Suggestions for Your Every Need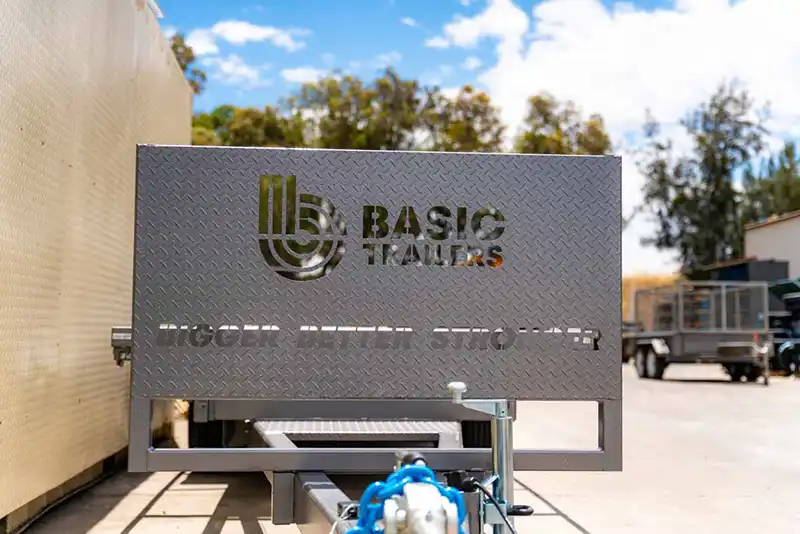 At Basic Trailers, we take great pride in our extensive range of trailers and the fact that we are able to cater for a wide variety of different needs.
Whether you need a tradie trailer, car trailer or mower trailer for work every day, or a box trailer simply to get rid of rubbish and garden waste around the home, we have the ideal trailer to meet your needs.
Our advanced design and production methods mean that our trailers are built to the most exacting standards, and is why we have been able to create an innovative range of trailers that consistently exceeds customers' expectations.
Specialists in Adelaide trailer design
We are committed to producing strong, durable trailers that give our customers exceptional value for money. In addition, our trailer designs are constantly evolving to meet our client's needs, so no matter what you need a trailer for, Basic Trailers will have the best trailer for you.
Our commitment to innovative trailer design is reflected in the fact we have invested heavily in the latest technology and infrastructure, and is why we are regarded as one of the most advanced trailer manufacturers in Australia today.
The latest trailer design and manufacturing technology
At our Adelaide trailer workshop, we use SolidWorks CAD (computer aided design) simulation software to design our trailer range, which enables us to continually evolve our designs so that they better suit what our customers want.
In addition to the latest design technology, our Adelaide workshop is equipped with state-of-the-art computer-numerical control machinery (generally known as CNC).
This cutting edge tech has significantly enhanced our manufacturing capacity and efficiency, meaning we can build quality trailers for less and then pass on these savings to our customers.
We made the decision from the moment we opened the doors that we would design and build everything ourselves in-house, using Australian steel and locally made components, rather than simply importing parts from overseas and just bolting them together, as many other Adelaide trailer builders do.
Therefore, you can always be sure that a Basic Trailers trailer will be built to Australian Design Rules and standards. and that you will get the best possible value for money.
Our trailers are packed with features
Basic Trailers trailers come with a variety of features as standard, such as a jockey wheel and high quality LED lights.
In addition, our trailers are fitted with a 50 mm override tow coupling, meaning they can be towed by any vehicle with a standard 50 mm Australian tow ball. Another standard feature is 7 leaf eye slipper springs (suitable for an ATM of up to 1,990 kg), but it is straightforward to upgrade to slipper spring, eye-to-eye, or rocker roller trailer suspension.
To find out more about what features come as standard with our trailers, and the full range of features you can add, check out the trailers page on our website.
Buying a new trailer in Adelaide is easy
As part of our commitment to meeting our clients' needs, we ensure that we offer first rate customer service at every stage of the buying process.
You are welcome to visit our Pooraka workshop at any time, where our friendly and experienced sales team will be happy to take you through our range and the many benefits you enjoy when you buy a new trailer from Basic Trailers.
If you can't get to our workshop in person, we have also made it very easy to buy a trailer online.
When you log in to the Basic Trailers website, you can get a free online quote (valid for 30 days) for any trailer in our range. You can also customise your trailer with a range of add-ons, so you can still get all the special features you need for your trailer to perform in the way that you need it to, even when you buy a trailer online.
We can also arrange TrailerPay or Humm90 payment plans to help you spread the cost of buying a new trailer.
What's more, once you have made your purchase, we will keep you informed at every stage of the manufacturing process, with regular emails letting you know where we're at with building your trailer, and when you can expect to collect it.
We will also arrange registration in advance for you, so that when you come to pick up your trailer, you can tow it away without delay. For peace of mind, all our trailers come with a 12 month warranty so in the unlikely case of something going wrong, we are here to get you back on the road as soon as possible.
Call Basic Trailers to find out more about the best Adelaide trailers
Our highly experienced sales and customer service team is always on hand to answer any questions you might have, and to help you choose the right trailer for your specific requirements. No matter what sort of trailer you're looking for, you can trust Basic Trailers to deliver a durable, hard working trailer that provides exceptional value for money .
To find out more about our full range of new trailers in Adelaide, call Basic Trailers on 0477 799 871, get in touch via email, or drop by our trailer workshop at Pooraka at any time.