Specialists in Building Special Trailers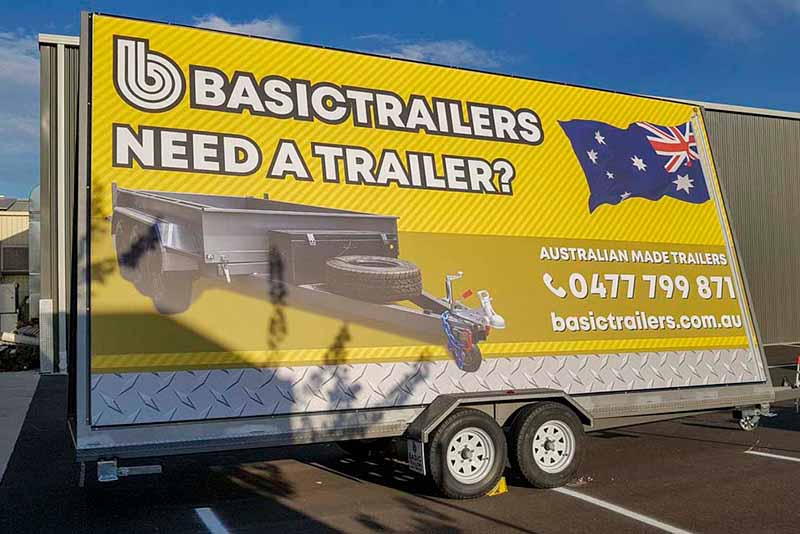 We have built up an impressive range of trailers since we first opened our doors, and now deign and manufacture a variety of trailers in every category, from simple single axle box trailers to multi-axle tipper and car trailers — and everything in between.
Along the way, however, we have also developed a range of special trailers — trailers that are a little out of the ordinary that we have designed to meet a specific need in the market, or at our customers' special request.
We design and manufacture our trailers ourselves here at our workshop in Pooraka, so if you have specific needs or unusual requirements, get in touch with Sam on 0477 799 871 or email us and we will be happy to see what we can do.
Below are some of the custom trailers Adelaide customers have requested, or that we have developed to fill a specific gap in the market.
Designed specifically for carrying ATVs or quad bikes, this 1,350 kg ATM trailer features a full width mesh ramp to make it quick and easy to load and unload. It also comes with a spare wheel as standard and, like all of our trailers, a 12 month warranty.
This is undoubtedly one of the most unusual trailers in our range. The ideal way to get your message seen all across Adelaide, this advertising trailer features a dual 6,000 mm x 3,000 mm signage panel (signs not included), and comes with a swing up jockey wheel, mud flaps, front and side reflectors, and much more.
This hard working, 1,990 kg ATM trailer is designed for carrying scissor lifts, but can be used for transporting other plant and equipment as required. It comes with dual swing down ramps at the rear so that loading and unloading is quick and easy on any sort of terrain, as well as tie points for added security when on the road or onsite.
We have an extensive range of beaver tail car trailers, full floor car trailers and open floor car trailers Adelaide customers have been buying from us for some time, but this one is extra special. Rated at 2,800 kg ATM, the gas strut tilt makes loading and unloading vehicles easy to do when space might be limited. Featuring a black paint finish, this open floor car trailer comes with electric brakes and 14 x 6 185 wheels and tyres as standard.
This 3,500 kg ATM heavy duty tandem axle trailer is designed to carry plant, machinery and other heavy loads and can be used in all types of working conditions. Standout features on this trailer include a double swing tailgate, multistage hydraulic ram with 12V HPU deep cycle battery, 9 leaf rocker roller springs suspension (4,000 kg rated) and solid 50 mm square premium 1045 grade steel axles (each 2,000 kg rated).
Designed and manufactured in farm spec blue, this 1,900 kg ATM rated trailer is kitted out with an aluminium checker plate tool box housing the hydraulics, as well as heavy duty spring latches and clearance lights on the mudguards. Mechanical brakes, 7 leaf slipper spring suspension and 14x6 wheels with 185 tyres are fitted as standard.
This is one of the toughest, most hard working trailers we have made in Adelaide, and with a 4,500 kg ATM rating, you can tow bigger, heavier loads than a standard trailer. Featuring a multistage hydraulic ram with 12V HPU deep cycle battery, double swing tailgate, 7 leaf rocker roller springs suspension (4,500 kg rated) and solid 50 mm square premium 1045 grade steel axles (each 1,600 kg rated), this trailer comes with 10" electric brakes and 245/75 all-terrain tyres fitted to 16" black steel rims.
At Basic Trailers, we pride ourselves on the range of special trailers that we have designed and built to meet the needs of a wide variety of customers.
If you want to find out more about our special trailer range, or talk to us about a custom-built trailer, call Sam on 0477 799 871 or get in touch via email and we will be happy to help you find a trailer to meet your specific needs.