Our 3 Basic Rules For Building Better Trailers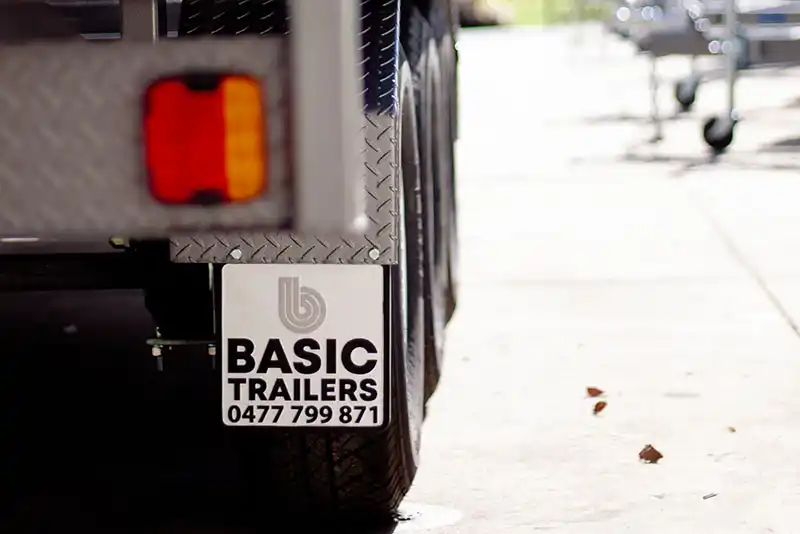 At Basic Trailers Adelaide, we are committed to building better trailers.
From the moment we opened our doors in 2018, we have stuck to 3 basic rules that mean we are able to produce strong, tough and long lasting trailers that offer exceptional value for money.
Our 3 basic rules are simple: Australian Design, Australian Steel and Australian Made.
This means that our Adelaide trailers are always built to the most exacting standards, and the local economy benefits through our support of other Australian businesses.
1. Australian Design
Our first basic rule is that all of our trailers are designed in-house at our Pooraka workshop.
We are committed to outstanding design, which is why we use SolidWorks CAD (computer aided design) simulation software to create our extensive and innovative trailer range. This also ensures that every Basic Trailers trailer is built to Australian Design Rules and standards with regard to manufacturing and safety.
Designing our trailers ourselves also means that we can better meet our many customers' diverse needs, as it enables us to experiment more easily and learn what works and what doesn't at the design stage. This enhances our operating efficiency, and we can then pass the savings on to our customers.
2. Australian Steel
Basic rule number 2 is that we only ever use 100% Australian steel from local manufacturers to build our better trailers.
As well as helping to support local industry, using Australian steel means that you get enhanced durability and long operating life. Australian-made steel is superior in quality to most of the steel that is imported from overseas and this, combined with our superior manufacturing processes, is why our trailers are stronger than those made from imported steel and parts and then only bolted together here.
In addition, we utilise trailer parts and components manufactured by local suppliers, which means we have greater control over our supply chain and can be sure that any part we use meets our high standards.
We also choose to use locally-made components because we value the quality of Australian workmanship and the importance of supporting and developing associated trades.
3. Australian Made
The third basic rule that we always adhere to is a commitment to Australian made.
In addition to using 100% Australian steel, and working with local component makers and suppliers, every stage of the trailer manufacturing process is carried out by our own in-house team at our own facility in Pooraka, one of the major industrial and manufacturing areas of Adelaide.
The Basic Trailers workshop is equipped with state-of-the-art computer-numerical control machinery (generally known as CNC). This has replaced operator-controlled equipment in a number of areas of our fabricating and manufacturing processes, which has delivered greater efficiencies and precision
Using CNC machinery in conjunction with our CAD simulation software also supports our quality assurance (QA) processes, ensuring a consistently high quality end product. In addition, welding, painting and assembly are all performed by specialist tradesmen who have extensive experience and expertise.
In our workshop, we use 3-phase welding equipment (rater than single phase, as many other manufacturers do), in order to produce more constant delivery, which reduces the need for downtime, lowers costs and enhances our efficiency, In addition we use vertical up MIG welding on all critical high load and high stress areas. The use of highly specialised welding equipment and techniques is just one more reason why our trailers are so string and durable.
This robustness is further enhanced by our use of self-etching primer made from a combination of zinc and phosphoric acid prior to painting and the final finish. This delivers longer lasting protection against rust, corrosion and the deterioration of steel surfaces, and is crucial to structural integrity, particularly on the underside. Some Adelaide trailer manufacturers don't do this, or only use a cheap standard black paint, meaning their trailers are not sufficiently protected against rusting.
See the benefits of our 3 basic rules for yourself
Our 3 basic rules for building better trailers are so important because it matters to us that our trailers are tough enough for even the harshest Australian conditions, while still delivering exceptional value for money.
The question is why buy an imported trailer when you can buy one designed and made in Adelaide using 100% Australian steel?
If you are looking to buy a trailer in Adelaide, it makes sense to talk to than the people who have designed and built it. Get in touch with Basic Trailers today and we will be happy talk you through our range of trailers and help you discover the many benefits of buying local.
Call us on 0477 799 871, get in touch via email, or drop by our trailer workshop at Pooraka at any time.