How do we produce Our innovative trailer designs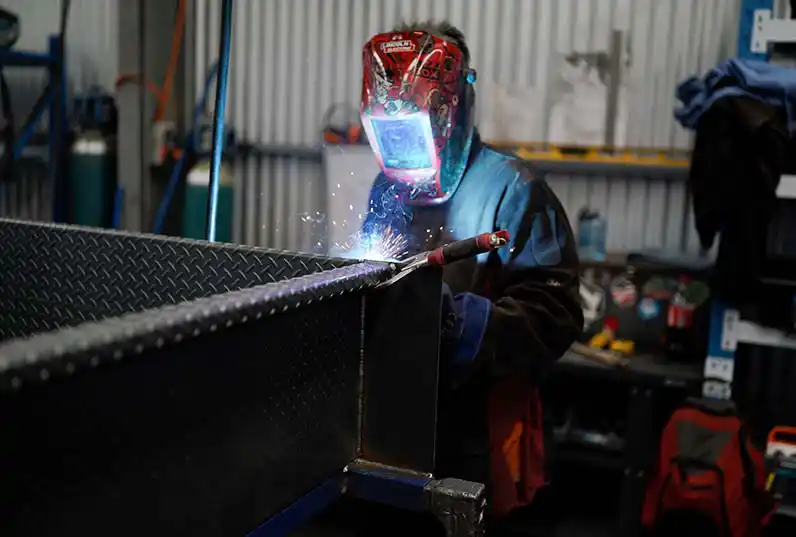 Basic Trailers has grown significantly since we opened our doors in 2018, and we have greatly expanded the range of Adelaide trailers we are now producing. This is because innovation is at the heart of everything we do, along with a drive to meet the changing needs of our customers.
From simple single axle box trailers to heavy-duty tipper trailers and plant trailers, we are always searching for new ways in which to produce unique trailer designs that meet our customers' requirements.
In order to achieve this, we employ high-end CAD simulation software in conjunction with CNC machinery that enables us to explore the limits of trailer design. This is why we are able to produce a range of unique and innovative trailers that other manufacturers in Adelaide aren't able to match.
Click here to see our complete range of single and tandem axle trailers, car trailers, tipper trailers, plant trailers, flat top trailers and stock crate trailers for sale in Adelaide.
How we use CAD software to design our trailers
All of our trailers are designed in-house at our Holden Hill workshop using CAD (computer aided design) software.
One of the biggest advantages of employing CAD software is that it allows us to experiment more easily, and learn what it is and what isn't possible when it comes to trailer design. It also enables us to produce very accurate designs in both 2D and 3D, which can then be rotated to give a complete 360° view. This means we get a better understanding of the viability of our designs, and what materials and processes are required to produce them in reality. Likewise, our designs can be easily modified in order to improve them, ensuring that we never settle for a trailer design that is less than optimum.
Using CAD software also means that we can ensure our designs adhere to Australian Design Rules (ADR) and other relevant Australian Standards with regard to manufacturing processes and safety. In this way, we can be sure that all of the Adelaide trailers we produce are robust and durable enough to be put to work in demanding Australian conditions, as well as provide you with the long operating life for which our trailers are renowned.
How we use CNC machinery as part of the trailer manufacturing process
CNC (computer-numerical control) machinery has replaced operator-controlled equipment in a number of areas of our fabricating and manufacturing processes, resulting in greater efficiencies and precision, as well as reduced costs that we are then able to pass on to our customers.
The digital software that powers our CNC machinery also ensures a consistently high quality of end product, while assisting greatly in creating unique or customised components designed specifically for the new, innovative trailers with which we are expanding our range.
We have also been able to use CNC machinery to implement a range of production processes that are too time consuming or demanding to be completed manually, which has meant that we are now able to incorporate into our trailers design features that may previously have been beyond our capabilities.
Learn more about our latest trailer designs
At Basic Trailers, our aim is to become the most innovative trailer manufacturer in Adelaide, designing and building trailers that are unique when it comes to both design and quality.
If you want to learn more about our complete range of trailers, or what we can do for you when it comes to custom-built trailers, call Sam on 0477 799 871 or get in touch via email and we will be happy to talk through the latest additions to our range.