How We Build Our Strong and Durable Adelaide Trailers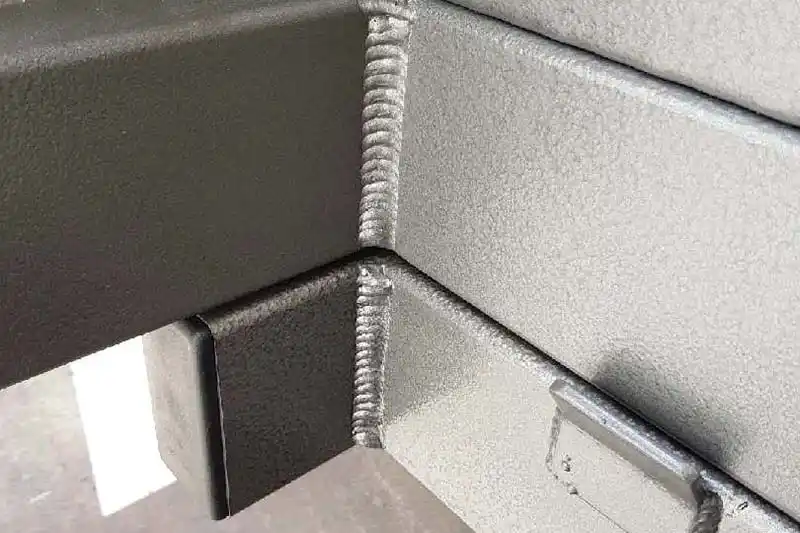 At Basic Trailers, we take pride in manufacturing a range of trailers for sale that are strong and durable, and robust enough to take on the most challenging workloads. A big part of this is due to the manufacturing techniques we employ at our Adelaide trailer workshop in Holden Hill.
Our commitment to building trailers that last and offer exceptional value for money means that during construction, we employ vertical up MIG welding on all critical high load and high stress areas.
Vertical up MIG welding results in stronger welds, which is what makes our trailers so robust and capable of taking on heavy loads. This durability also means longer operating life and less remedial repair work being required over time.
What is vertical up MIG welding?
This is a challenging welding technique to master as you are essentially battling against gravity. It is also more time consuming than other welding methods, but the slow rate of progress ensures better penetration and, ultimately, stronger and longer lasting welds.
Essentially, in vertical up MIG welding the welder creates a weld base at the bottom of a section, and then works their way up, laying each new weld on top of the one below (known as a shelf). This means that a succession of small weld sections are being created, with each weld then becoming the shelf for another one to be placed above it. This technique, while slower and more painstaking, does nevertheless result in welds with greater structural integrity and strength, which is why we consider it is worth the time and effort.
The inherent difficulty in vertical up MIG welding is why we are one of the few trailer manufacturers in Adelaide to use it, but we are fortunate to have skilled welders on our team who are capable of performing this challenging work.
Ultimately, for us it is all about producing the best trailers in Adelaide when it comes to durability and long life, and so we consider it to be time well spent.
Find out more about how we build trailers in Adelaide
As one of the leading trailer manufacturers in Adelaide, our reputation is based on producing strong trailers that are versatile, can take heavy loads, and can be used in all sorts of working environments.
If you'd like to find out more about the value and productivity you get when you a buy a trailer in Adelaide from Basic Trailers, call Sam on 0477 799 871 or email us and we will be happy to help.