14X8 Flat Top Trailer
Australian Design

Crafted with Australian conditions in mind, our trailers are designed to handle anything you throw at them.

Australian Steel

We use only the best Aussie steel, ensuring our trailers are as tough as they come.

Australian Made

Proudly manufactured right here in South Australia at our Adelaide trailer centre at Pooraka – and all backed by our Superior 12 Month Warranty.
Many Guarantees and Warranties sound too good to be true, until you get into the fine print. Well we reckon our warranty is superior to anything else out there.
MODEL: FLAT-TOP-TRAILER-14X8
14x8 Flat Top Tandem Axle Trailer - 1990kg ATM.

Model: FLAT-TOP-TRAILER-14X8
---
Chassis: Lower chassis 75x50x3mm
Upper chassis 50x50x2.5 with 75x50x3 longitudinal
---
Drawbar: 100x50x3mm RHS
---
Floor/sides: 2.1mm checker plate floor
---
Suspension: 7 Leaf Eye - slipper springs
---
Axles: Solid 45mm square premium 1045 grade steel
---
Brakes: Mechanical disc brakes & calipers
---
Wheels/Tyres: 185/70 LT tyres fitted to 14x6 inch Sunraysia type rims
---
Tow Coupling: 50mm override tow coupling (2000kg rated)
---
Paint: Etched primed & painted with industrial dark grey enamel.
---
Lights: High quality LED ADR approved multi-volt tail lights
---
Lights other: Front white & amber side reflectors to
---
Reflectors: Front white & amber side
---
Mudflaps: Fitted with 10x9" Durable mudflaps
---
Jockey Wheel: 6" medium duty, 8" on Tandem trailers
---
Safety Chains: Twin ADR approved chain
---
There is no review about this product yet.

Be the first one to review FLAT-TOP-TRAILER-14X8.
SA Product Register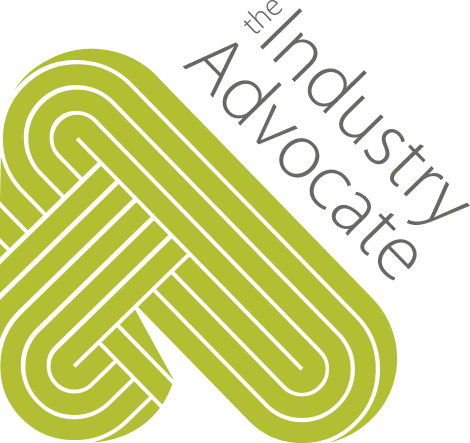 Basic Trailers supports the Industry Advocate's SA Product Register initiative and have a range of SA services in implementation every week at our facilities in (SA Pooraka), including Trailer Manufacture, Trailer Sale, Trailer Design, and Trailer Repairing
Basic Trailer & SA Supply chain
Examples of Basic Trailer commitment to producing local products can be found throughout our Products
The trailer Model: FLAT-TOP-TRAILER-14X8 has the following SA Product Register supply chain: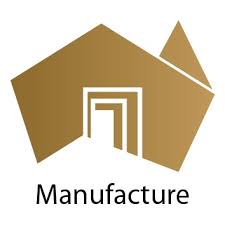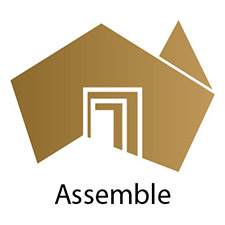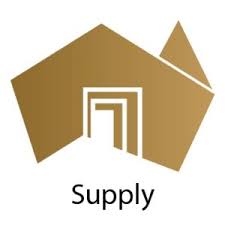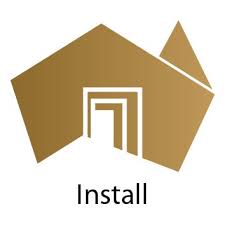 Basic Trailers Terms And Conditions
All Basic Trailers come with a twelve (12) month warranty period covering the welding fabrication, electrical components, running gear, ancillary parts, and labour costs.
BUILDING SPECIFICATIONS
Basic Trailers are built or supplied to the specification detailed on the invoices issued at the time of payments being made. Ensure that you check the specification of the build for accuracy on the invoice prior to any deposit being paid, or after any agreed changes have been added to your order. If any variation discussed to the specification of the build is not added to the order it will not be included in the invoiced price and may not be possible to rectify once the trailer has been fabricated, built, or completed. As far as possible trailers will be built using the parts/brands/colours detailed in the quote or the parts/brands/colours visible in the yard. Due to supply chain availability Basic Trailers may have to source alternative parts/brands/colours that are equal to or better in quality as a replacement without prior consultation.
Pictures on the Basic Trailers Website or in any Basic Trailers Adverts may not be an exact representation of the specification build of any trailers advertised.
Basic Trailers require a 20% deposit to be paid before the commencement of any trailer build and final payment to be made on completion of the build. Delaying the deposit payment may result in the original lead time quoted not being achievable.
Unless agreed prior to the order being processed, credit terms with Basic Trailers are not available.
It is the responsibility of the owner to ensure the following:

The towing vehicle has the capability to tow the Gross ATM weight of the trailer.
The trailer purchased has a suitable payload capability for its intended use.
The towing vehicle is suitably wired to be able to control all lights and electric brakes.
The towing vehicle Tow Ball height tows the trailer horizontally flat.
Suitably rated shackles (two off) can be connected to the towing vehicle.
All trailer loads are secured correctly.
All trailer towing laws or regulations are adhered to.
RECOMMENDATIONS
It is highly recommended that your trailer is "run in" and "road tested" locally to determine roadworthy condition before embarking on a long journey or relocation.
PAINT COATING
The Paint Coating system used on Basic Trailers is an etch primer with two topcoats of QD Enamel Paint with a Hammertone finish in Basic Charcoal Colour (or specified colour). This coating is classed as sacrificial and aesthetic and will scratch or stone chip with general everyday use. Each trailer is finished to a standard as determined by Basic Trailers, paint quality application issues, paint run's or weld spatter may be visible. Every effort will be made during the process to avoid these issues.
WARRANTY PROCEDURE
If you feel your trailer is defective or a warranty claim is sought, contact Basic Trailers immediately (0477 799 871 or sales@basictrailers.com.au) requesting a technical inspection. A time slot will be scheduled for you to bring your trailer to Basic Trailers Workshop in Adelaide for evaluation.
Warranty repair will not be honoured unless the trailer is brought to the Adelaide workshop. Basic Trailers will not be liable for any other associated costs incurred to return the trailer to its premises in Adelaide.
Once the evaluation has been completed, you will be informed of the outcome, the expected duration of the repair, and whether covered under warranty or whether there will be a cost to repair. No repair work will be carried out until an agreement has been agreed. As far as possible identical parts will be used as part of any warranty repair. Parts/brands/colours or suppliers may have changed or be unavailable. In these instances, alternative to, equal to or better-quality parts may be used as a replacement without prior consultation.
Proof of original ownership or proof of legal change of ownership is required for any warranty repair.
Basic Trailers is not able to collect or deliver trailers to any locations.
WARRANTY VOIDING CONDITIONS
The warranty will become void if the trailer has not received proper maintenance, has been modified from the manufacture build specification or if any spare parts used do not comply with Basic Trailers specifications.
The warranty will also be void if any overloading has occurred, laws broken, or safety procedures have not been adhered to. Basic Trailers cannot be held liable for any costs incurred through unlawful use.
Basic Trailers have qualified professionals that are capable of handling any repairs needed for warranty purposes. There will be no acceptance of monetary claims for repairs made by third party professionals or any other person. Basic Trailers will not be liable for any costs involving repairs made by any other company or person, such as - but not limited to - costs for parts, materials, or labour. Moreover, if repairs are performed by other than Basic Trailers, without prior approval, your warranty will be void.
To maintain the validity of your warranty proper maintenance must be carried out on your trailer. Keep it clean and if possible, store in a covered location never letting water pool or settle on the trailer for long periods of time.
Our Most Popular Flat Top Trailers