What to Look for in a Tradesman Trailer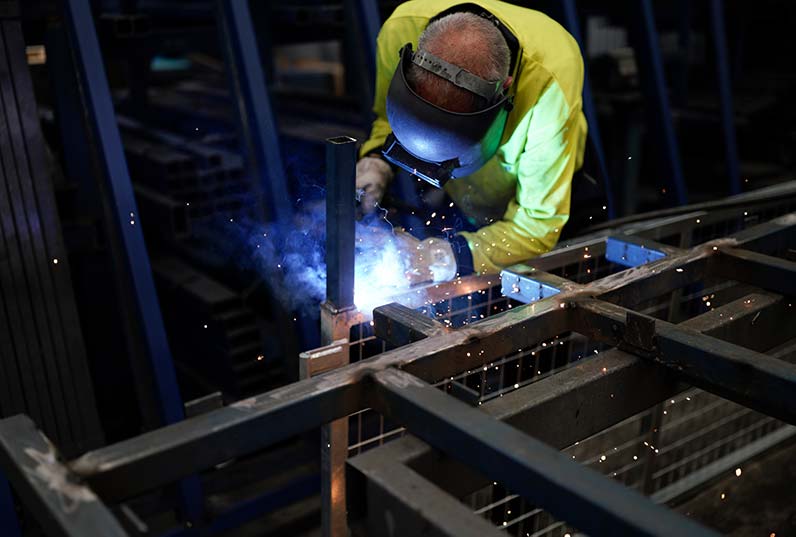 If you're a tradie in Adelaide who uses a trailer on the job every day, your efficiency, productivity and costs are all affected by the quality of your equipment and how well it meets your needs on the worksite and elsewhere. In particular, you need your tradesman trailer to be set up in a way that's right for you.
At Basic Trailers, we produce custom built tradesmen trailers to your precise specifications, and can work with you to design and manufacture a trailer that's configured so that it does everything you need it to do on the worksite and beyond. Our tradie trailers also provide an ideal space on which to advertise and promote your business.
If you work in building or construction, you're an electrician, a plumber or a carpenter, you run a gardening or landscaping business, or you provide maintenance services, then we can produce the perfect tradie trailer to help you operate more efficiently.
Tradesman trailers are safe and secure
Your kit is valuable and essential to your business, so keeping it safe and secure is crucial to your being able to operate at full capacity.
We can incorporate a range of security features into our custom built trade trailers that ensure the storage is lockable and can't be easily broken into. No matter what sort of doors or access points you want to include, we can design them so that they provide a strong barrier and protection against your equipment being damaged or stolen when your trailer is parked up.
At the same time, the design, construction and storage features of our trailers mean that you can travel on all sorts of road conditions, terrain and worksites knowing that your tools, plant and equipment will remain safely in place and undamaged. We can incorporate tool boxes, shelving and other storage features into the design of your trailer so that when you turn up on a job site, everything has been transported there safely and securely.
Trade trailers are strong and durable
If you operate in any sort of trade or industry where you're travelling on rough roads, regularly driving on worksites, or carrying heavy equipment, then you need to be sure that your trailer is strong and durable enough to be able to withstand everything that gets thrown at it.
We specialise in producing heavy duty trailers manufactured specifically for use in construction, transport, maintenance and other industries where strength and reliability are key. Our heavy duty trade trailers can be designed for use in all types of work environments, and offer long and cost-effective operational life that adds value to your business.
Customise a tradie trailer to meet your needs
At Basic Trailers, we are able to add a range of upgrades and special features to our trailers so that they are fully suited to your precise needs. Our innovative approach to trailer building using CAD software and CNC fabrication processes also means that we can design and build entirely customised tradie trailers to your unique specifications.
We are always happy to discuss the full range of features that we can incorporate into a custom built tradesman trailer. Talk to us about:
• Single axle, tandem axle or tri axle trailers
• ATM up to 4,500kg
• Trailer cages and canopies
• Lift up, side swing and drop ramp doors
• Customised shelves and storage
• Ladder racks and roof racks
• Tie rails
• Tool boxes manufactured to your specifications
• LED trailer lighting
• Secure, lockable storage
If there are any other features that your trade trailer needs, call Sam on 0477 799 871 to discuss your specific requirements.
If you need a new trailer for work or business, it's likely that you're going to want to get it on the road as soon as possible.
To make it easier for Adelaide tradies and builders to buy a new trailer as quickly as possible, we are pleased to be able to offer Trailer Pay. This means that for a minimal deposit followed by affordable weekly repayments over a set period of time, owning a custom built, brand new trailer is made a lot simpler.
We can also take care of trailer registration for you on the spot (for 3 or 6 months' duration), so that putting your new trailer to work is as hassle-free as possible.
Get in touch with Basic Trailers to find out more
Call Sam on 0477 799 871 or email us to find out more, or feel free to call in to our new workshop in Pooraka to see our Adelaide custom trailer building processes for yourself.