Buy trailer parts from the maker of the best trailers in Adelaide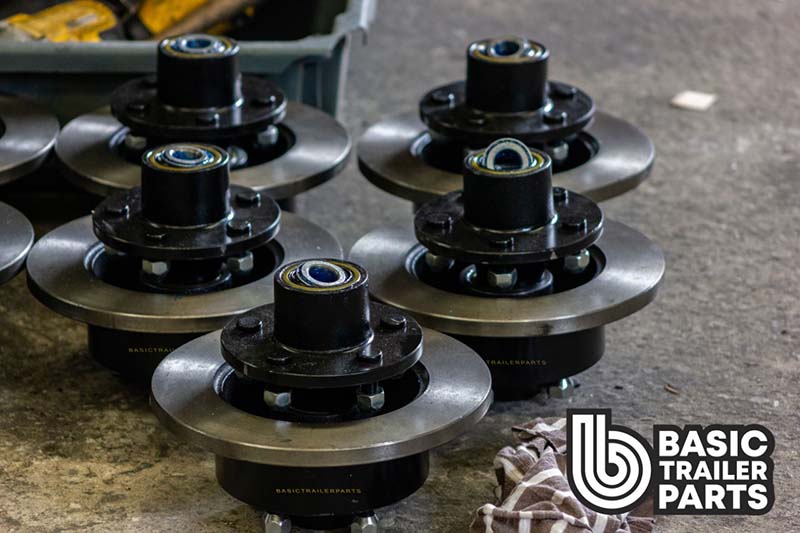 At Basic Trailers, we have established a reputation as one of the most innovative builders of quality trailers in Adelaide.
However, we not only design and manufacture the trailers Adelaide tradies, builders and landscapers need for business, but we also offer an extensive range of trailer parts and accessories for sale online across Australia.
We sell a huge selection of trailer parts and accessories, and have significant stock ready for immediate shipping. However, if we don't have a particular part or spare in stock at any time, our extensive supply chain means that we can get the products you need shipped to you without delay.
We take pride in only offering trailer components and parts produced by quality, reputable manufacturers, with the workmanship of all our trailer spares covered by warranty, so you can be sure of both the quality of our parts as well as first rate customer service.
Our online trailer spares website is easy to navigate and use, and ordering is straightforward. We ship across Adelaide, regional SA and throughout Australia.
However, if you need assistance in any way, our specialist team of trailer designers and builders is always on hand to answer any questions you might have, and to help you to find the right trailer spare for your specific needs.
If you need help finding a specific part, or want to find out more about the spares or accessories that will best suit your current trailer set up, call Basic Trailer Parts on 0476 275 881 and we will be happy to help.
We are proud to be a locally owned and operated company with an emphasis on high quality trailer components that give you reliability, durability and long operating life. When you buy trailer spares online from Basic Trailer Parts, not only are you getting the best spare parts for your trailer, you are also supporting local Australian industry as well.
Why choose Basic Trailer Parts for DIY trailer kits online?
We currently have a range of more than 3,500 trailer parts, spares and accessories in stock, and we are adding new products to our catalogue all the time. Every category of trailer part is covered at Basic Trailer Parts, so contact us first when you need spares or accessories.
In addition, we stock an extensive range of DIY trailer kits that enable you to construct your own trailer using high quality parts and components that ensure you get long lasting operating life and durability.
DIY Trailer Kits
Our DIY Trailer Kits are designed to help you build trailers in a range of sizes and ATMs, so you can create your own trailer to meet your specific needs. Whether it's a single axle, tandem axle or tri axle tailer, our DIY kits feature high quality components that offer you exceptional value for money.
You have a choice as to how your kit is configured (e.g., disc brakes, mechanical drum brakes, electric brakes or hydraulic brakes, for instance), and you can build your own trailer up to 4,500 kg ATM.
Hydraulic tipper trailer kits
We also supply hydraulic kits, hydraulic cylinders and hydraulic power units for powering a tipping trailer. There are a range of sizes and capacities to choose from, so you can create a tipper trailer that works for your specific industry or trade, as well as tipper hinges, wiring and remote control units.
Specialists in trailer parts and components
In addition to our DIY trailer kits, our range of trailer parts and accessories also includes:
• Axles
• Brakes
• Lighting
Custom trailer parts
If for any reason you require a specific trailer part that is not currently in our catalogue, feel free to give us a call and enquire of our team if we can help to fabricate components that meet your needs.
Get in touch with Basic Trailer Parts
We design build all types of trailers, so no-one is better placed to help you find just the right spare part or accessory for your trailer. Get in touch with Basic Trailer Parts on 0476 275 881 and we will be happy to help.